Henry and Mudge and the Careful Cousin
Written by Cynthia Rylant
Illustrated by Sucie Stevenson
Reviewed by Brian M. (age 7)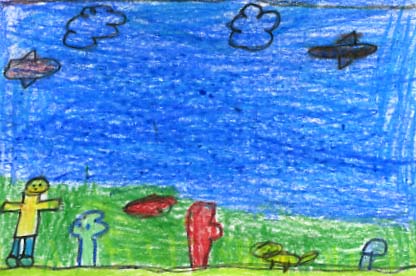 This book is about Henry and his dog named Mudge. Henry also has a cousin named Annie. It takes place at Henry?s house with his dog Mudge as they waited on the front porch for his cousin Annie. In the beginning Henry and Mudge waited for his cousin Annie. Henry was very excited about her visit.Then,when Annie pulled up, Mudge started to drool, she didn?t like that. Mudge started licking her in the face, she didn?t like that either. Annie did not like Henry?s fish. Annie was not happy.At the end Henry asked Annie to play Frisbee. Annie said yes and played until dark. Henry and Mudge were happy. Annie was happy because she finally found something that made her happy.
I enjoyed this book because Mudge licked Annie?s face and she turned red. It reminds me of when my sister gets embarassed. Henry made me laugh too because he had fuzz balls underneath his bed. I liked it when Henry found something that Annie really liked. It reminded me of when my cousins come over to play. We don't always agree on what we want to do.
I would recommend this book because when Annie came to visit she didn?t have fun. She didn?t want to do anything. Henry and Mudge found a way to put a smile on Annie?s face.