Henry and Mudge and the Happy Cat
Written by Cynthia Rylant
Illustrated by Sucie Stevenson
Reviewed by Adam C. (age 8)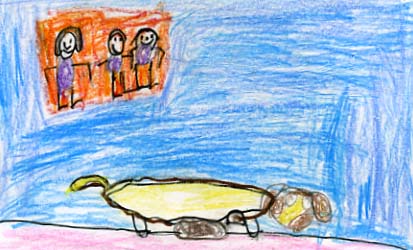 This book is about a boy named Henry and his dog Mudge. The story takes place at Henry?s house. In the beginning Henry?s father found a cat at the front door. They carried the cat in. Henry and Mudge fed the cat some milk. They made posters to try to find the cat?s owner. In the end a policeman came to Henry?s front door with the poster in his hand looking for his cat.
I enjoyed the book because I like reading about Henry. He takes care of his dog just like I do. My favorite part was when the cat went into the closet and slept there. It was funny because he was laying on the blankets. This is a book in a series of Henry and Mudge. This one is different because of the cat. It is the same because Henry and Mudge always take care of something in some way.
I would recommend this book to cat lovers because it teaches you how to take care of pets, especially cats.