Henry and Mudge and the Long Weekend
Written by Cynthia Rylant
Reviewed by Brandon C. (age 8)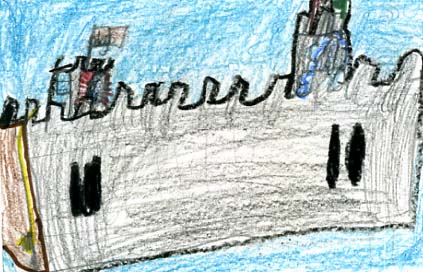 This book is about Henry and his dog Mudge. Henry and Mudge wanted to go outside to play but it was muddy and slushy. It takes place in Henry?s and Mudge?s house in the winter. In the beginning Henry and Mudge could not go outside because it was wet and slushy out. They became bored staying inside. Then Henry?s mother had an idea on building a castle with an old refrigerator box. At the end Henry and Mudge had a really good weekend in the castle playing a fun game.
I enjoyed this book because I liked the castle that Henry and Mudge built because my sister and I built a fort over last summer vacation. I like Mudge because wore a costume like a king, and he?s a dog! This book is part of a series of Henry and Mudge books. This one is different because of the idea of building a castle.
I would recommend this book to anyone that likes to build forts like the castle that Henry and Mudge built.