Magic Tree House and Mummies in the Morning
Written by Mary Pope Osborne
Illustrated by Sal Murdocca
Reviewed by Jacob K. (age 8)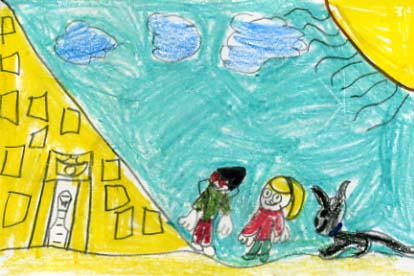 This book is about Jack and Annie going on an adventure to help the Ghost Queen. It takes place in ancient Egypt. In the beginning, Jack and Annie?s magic tree house brought them to the middle of the desert. There were pyramids all around them. Then, they followed a black cat inside a pyramid and an arrow almost hit them. The cat led them to the Ghost Queen. At the end, Jack and Annie helped the Ghost Queen solve a puzzle so she could move on to a different life.
I enjoyed this book because I always imagined going to Egypt to solve a mystery. I always find reading about new places interesting. This is a book in a series where Jack and Annie travel through time. It's great to read and learn about other times and places, too.
I would recommend this book to all second graders who enjoy mystery books and learning about the past. I think you will find it exciting!