Biscuit Finds a Friend
Written by Alyssa Capucilli
Illustrated by Pat Schories
Reviewed by Nicholas H. (age 8)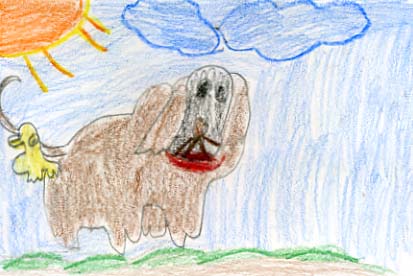 This book is about a dog and a duck. In the beginning, Biscuit, the dog, found a duck by a pond. Then, Biscuit found the duck that was lost. Biscuit helped get the lost duck back to its mom and dad. At the end, Biscuit and the duck became very special friends.
My favorite part was when Biscuit fell into the pond. I thought it was cute and funny. I liked reading this book because I like how Biscuit becomes friends with the duck. I think it was very nice of him. This is like other Biscuit books because Biscuit is always a good dog who sometimes gets into trouble.
I would recommend this book to my brother because he likes dogs. Anyone that likes books about dogs would like this book.