The Three Little Pigs
Written by Jean Claverie
Illustrated by Jean Claverie
Reviewed by Rose L. (age 8), Sheri H. (age 9)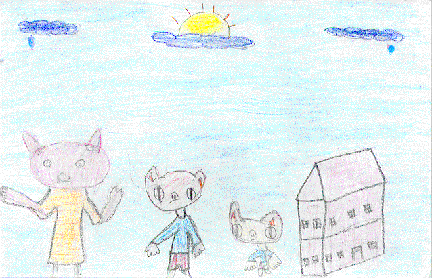 Three pigs set out into the woods, but little did they know that a big bad wolf lived there. Were the pigs lucky? Find out what the pigs do to keep safe from the wolf. Did they get eaten? You need to read the book to find out what happens.
We think the lesson in this story is not to be afraid and to work together and get along with each other. Our favorite part was when the wolf slid into the oldest pig?s chimney and fell into some hot soup. He said ?Ow!? It is funny. The characters we like the best were the three little pigs. They were nice. We felt happy about it.
We would like to recommend this book anyone that likes fables. We liked this book. It was a good one.