Moonbear's Pet
Written by Frank Asch
Reviewed by Joshua L. (age 9)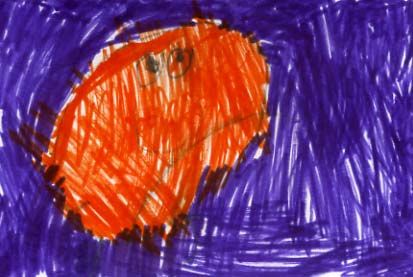 This book is about Bear, Bird, and Splash, who is a frog. It takes place when they are playing in the pond. In the beginning, Bear found a new pet fish. Then, he dropped his pet into the water. At the end, Bear was so surprised. All he could say was, "But, wouldn?t you rather be a bear?" Splash said, ?I?d rather be a frog.?
I enjoyed this book because Bear found a new pet. It was nice and made me feel good. My favorite part was when you find out that Splash is a frog, not a fish. The pictures are very colorful.
I would recommend this book to Nicholas because he likes books and reading, and he would like this good story. I think kids my age would like like this book because it is about being friends.