Bear's Bargain
Written by Frank Asch
Reviewed by Lauren P. (age 6)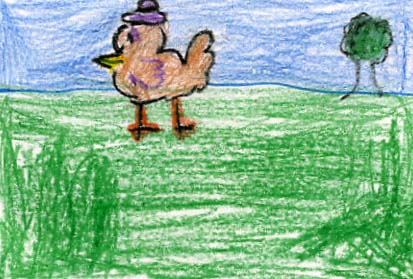 This book is about Bear and Bird. What happens in the beginning is Bear wants to learn how to fly and Bird wants to be bigger. Bear stands on a rock and jumps. He makes a kite and tries again. At the end, Bear paints himself on the kite so he flies. Bird is on a pumpkin, so he?s bigger.
I think this book is great. I liked Bird and Bear because they were sweet. My favorite part was when Bird was on a pumpkin because it was a good idea. I would have done something like that. The pictures really helped the story, the colors were very bold.
I would recommend this book to kindergarteners because they would like Bear. First graders would like it because they could read it.