Ruff's Bone
Written by Eli Noyes
Reviewed by Jonathan W. (age 7)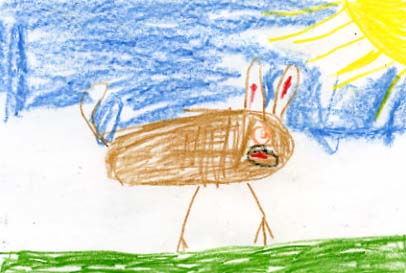 This book is about a dog named Ruff.Ruff loses his bone in a deep hole. Every time Ruff finds his bone he loses it again. Ruff travels all over the world looking for his bone. He went around the world. He explored space and the oceans. At the end, Ruff goes home.
I think this book is exciting. I liked the part when Ruff went all around the world. It made me feel brave. I wished that I could be like Ruff and go all around the world. It would be exciting to travel to different places.
I would recommend this book to someone who likes dogs.