Gingerbread Baby
Written by Jan Brett
Illustrated by Jan Brett
Reviewed by Joey B. (age 7)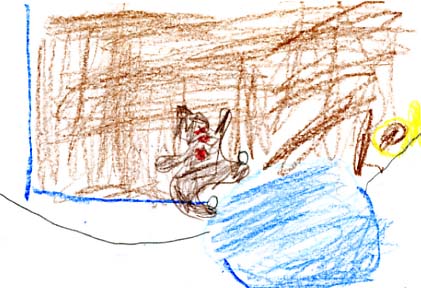 This book is about the Gingerbread Baby and Matti. In the beginning Matti is in the kitchen and he makes a gingerbread baby. Then, the baby runs away and falls off the bridge. At the end, Matt brings the baby home in a house he made.
I think this book is funny because the Gingerbread Baby did silly things. The Gingerbread Baby was my favorite character. He reminds me of when my brother and I play "catch me if you can." I like the end because the baby did not get eaten.
I would recommend this book to a cook because they might like to see something they baked come alive.