Junie B. Jones is a Party Animal
Written by Barbara Park
Illustrated by Denise Brunkus
Reviewed by Elise L. (age 6)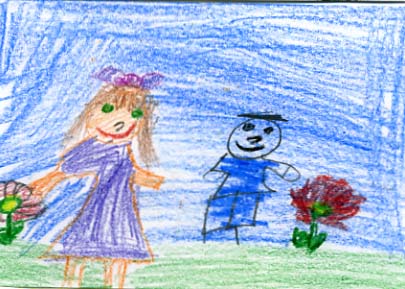 This book is about a girl named Junie B. What happens in the beginning is Junie B?s boyfriend liked another girl and Junie B. was angry. Then, Junie B. grabbed her boyfriend and talked to him about chasing girls. At the end, Junie B?s mom talked to her and Junie B. got another friend to play with.
I think this book was funny. I liked the part when Junie B. told her boyfriend not to chase girls. I like Junie B. because she says very funny things and has a lot to say to her boyfriend. This is a book in a series about Junie B. Jones. This book is the same because her mom is always having to talk to her about how she acts. This book is different because it has a boyfriend in it.
I would recommend this book to my friend Jessica because she likes Junie B. Jones, and other girls because we would all like to have her as a friend. She would make silly faces and make us laugh.