Junie B. Jones and a Little Monkey Business
Written by Barbara Park
Illustrated by Denise Brunkus
Reviewed by Ariana K. (age 6)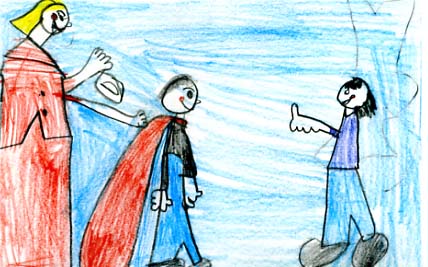 This book is about Junie B. Jones and a girl at the park. What happens in the beginning is Junie B. Jones eats dinner but she doesn?t like it. Then, Junie B Jones says hi to a girl on the playground. The girls says ?go away?. At the end the girls promise each other they will be nice to each other and be friends.
I think this book is funny because it made me laugh. I like the part when they became friends. This book is part of a series of Junie B. Jones books. This one is different because she meets new characters. It is the same because Junie is in all of them and she always gets in trouble.This makes it fun.
I would recommend this book to my first grade friends to read because she is so funny. I wouldn?t want Junie B. Jones to be in my class, though, because she gets in too much trouble.