The Bad Beginning
Written by Lemony Snicket
Illustrated by Brett Helquist
Reviewed by Alicia R (age 9)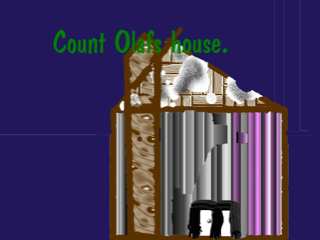 Are you looking for a new book to read? Here is a great book. The Bad Beginning by Lemony Snicket is realistic fiction. Count Olaf is very evil and mean. I don't like him at all. Also there are the three Baudelaire orphans. Their parents died in a fire that perished the house. I think the children are very smart, but I really like them. I can't forget Mr. Poe. He is a man who always has a cold and is a busy man. I like Mr. Poe because he is very funny and is always coughing. The setting is in a dirty and busy city. I don't think it was too long ago. In this book the problem is that Count Olaf is trying to take the Baudelaire fortune. Also the kids have to live with him. When they live with Count Olaf they have to do all the chores and be his servant. One time they had to prepare dinner. At the end of the story they don't have to be his servant because?
Sunny the youngest Baudelaire reminds me of my sister because she used to bite and chew on things like Sunny. I think one of the messages in this book is to always be a couple steps in front. What I mean is that if you know someone bad and they are up to something, try to figure out what they're up to and be in front of them with their plan. Lemony Snicket writes in second person. It's like he is trying to have a conversation with you. There is a couple small pictures at the beginning of a new chapter. I think the pictures go with the chapter and the story.
I recommend this book and/or the series to people who like an extremely unhappy story. Okay it's not an extremely unhappy story, there's also happy parts too. Mostly, kids who like funny and mysterious books would like this. Now there is nothing else I can tell about this story, so just read it for yourself.