Sam Samurai
Written by Jon Scieszka
Reviewed by Seth P. (age 9)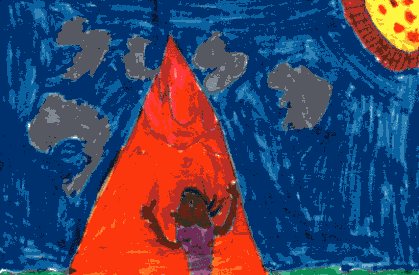 Sam Samurai is about three boys named Joe, Sam, and Fred that take a break from doing their homework. They were talking about their assignment and ended up in Japan! The boys found a samurai's outfit which they thought was a real samurai and attacked it. They found their great-grandaughters who came to their rescue and took them to the castle. At last they found "The Book" and returned home to finish their homework.
It was a cool and funny book. My favorite part is when a monk was standing by a mountain. I think the illustration shows how special a monk can be. This book reminds me of my biggest book called "The Big Book of Magic" because of the magic tricks Sam does in the story. This story reminds me of my class where I had to write haiku as well as the boys did in the book.
I think everyone should read this book because it is funny.