The Hershey's Kisses Addition Book
Written by Jerry Pallotta
Illustrated by Rob Bolster
Reviewed by Kyle & Nick V (age 5)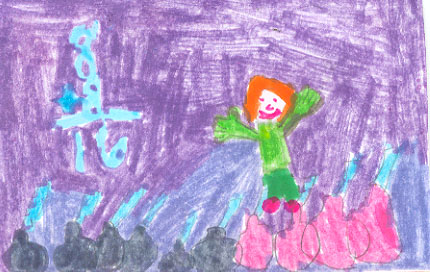 The book, The Hershey's Kisses Addition Book, is about learning to add numbers using Hershey's Kisses. We really liked the book, because it is about addition and we like to add. Our favorite part of this book is when they added up to ten, because we learned how to add to ten. Our favorite character in the book was the clown with red hair, because he had blue paint in his hand and our favorite color is blue!
We really enjoyed the illustrations because they were very colorful and they used Hershey's Kisses. The neat thing about this book is that it teaches you how to add and it makes adding fun! This book reminds us of Math class in our school.
We recommend this book to people who like Math and want to learn how to add!