Maniac Magee
Written by Jerry Spinelli
Reviewed by Derrel G (age 9)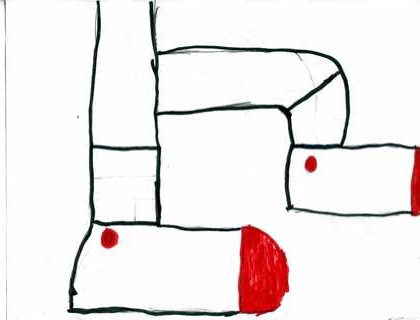 The book Maniac Magee is about a young boy named Jeffrey Magee who becomes an orphan and is sent to live with his aunt and uncle in the town of Hollidaysburg. His aunt and uncle don't like each other and don't share anything. He gets fed up and runs away, and just keeps running, finding all kinds of adventures along the way. In this book, Jeffrey becomes a legend in the town and is named Maniac Magee. As I read this book, I felt like Maniac Magee. I could really picture what was happening, and I felt like part of the story.
Every adventure that maniac goes through was fun to read, but my favorite is when he goes up against John McNabb, the best pitcher in the little league. Maniac was the only one that could hit the baseball. Amanda Bealy was my favorite person in the book. She became Maniac's best friend, loaned him a book, and went to her house. He was invited to live with her family. This made me feel good that a family would take care of Maniac.
Maniac Magee reminds me of my brother DeAndre, because he is so brave and eager to be active .
I really liked this book and would recommend it to people who like adventure and good stories, because that's what this book is all about. Readers that love realistic fiction and adventure would enjoy this book.