Madeline's Rescue
Written by Ludwig Bemelmans
Illustrated by Ludwig Bemelmans
Reviewed by Amy C. (age 8)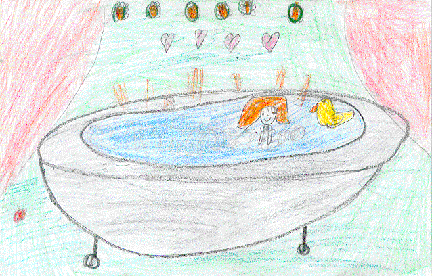 A little girl name Madeline was walking with her class and then she fell off the bridge and then a dog saved her. The dog sleeps with Madeline that night but the other girls fought for where the dog would sleep. So if you want to find out what happened to the dog and what they named it you should read this book.
I think this was great and very interesting. My favorite part is when the dog saved Madeline's life. My favorite character is Madeline because she is nice and grateful because she cares about the dog.
The pictures in this book were very pretty and colorful. I felt very happy when I read this book. I recommend this book to anyone who likes exciting stories and anyone who loves animals.