Go, Dog Go!
Written by P.D. Eastman
Illustrated by P.D. Eastman
Reviewed by A. B. (age 7)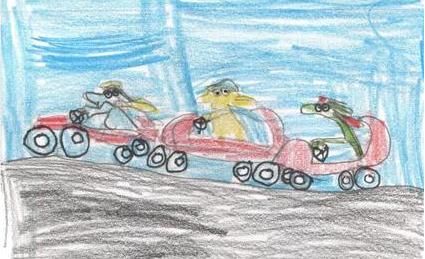 One day in a house a dog says "Go, dogs, go!" Dogs go on skates, dogs go on foot and take a hike. Dogs go on scooters and on skis. They go on a blimp, a boat and even a car. These dogs can really go! Read this book to find out what happens at the end.
I love this book because it had dogs so that's why I love it. It has dogs skating, cars, hiking and so much fun in it. My favorite part was when they drive cars. It reminds me of going to my friend Rosy's house because she took me in her Barbie van for a lesson.
I recommend this book because it's fun and has cars. There are so many dogs and one boat. That's why I like it!