Froggy Goes To The Doctor
Written by Jonathan London
Illustrated by Frank Remkiewicz
Reviewed by Haley&Luke (age 6)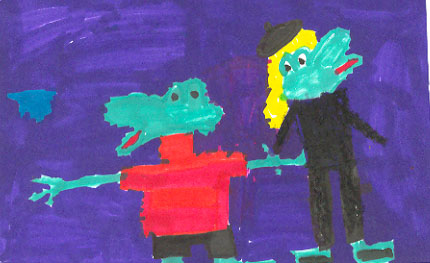 This book is about Froggy going to the doctor. He forgets to wear underwear and brush his teeth. The main idea is to always remember stuff when you go to the doctor like to brush your teeth and wear your underware.
We think this book is silly and we liked it because we like getting check-ups. Our very favorite part of the book was when Froggy forgets his underware. Our favorite characters are Froggy and the doctor. This book was funny and it made us both think about going to the doctors. It made Haley think about when her mom was in the hospital having her sister and Haley stayed with her grandma.
This is a good book for everyone.