No Ordinary Fish
Written by Anne Lawrence
Illustrated by Marty Sniderman
Reviewed by Chad & Beau (age 6)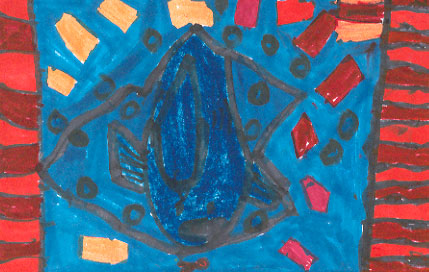 This book is about sharks. It has a lot of facts. There is a fact page in the book. This book tells you not to swim alone. It also says not to swim in dirty water so you can see if there is sharks. You should leave the water if you see a shark. There are many pictures of sharks in this book.
We think this book is great and we liked it a lot. We liked it because we like sharks.
Our favorite part of the book is when they tell safety rules about the water. We like to be safe. There are many nice pictures in this book. We liked the pictures because they are very colorful.
We recommend this book because it teaches you the value of sharks. People that like sharks should read this awesome book.