Barbie School Days
Written by Apple Jordan
Illustrated by Karen Wolcott
Reviewed by J. Z. (age 6)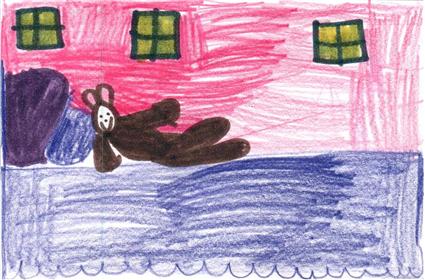 First Barbie woke up. Next, they had breakfast. Then, they made their beds and brushed their teeth. Barbie also cooked eggs for Stacie and Kelly. Then Barbie made their lunches for school. They packed their bags with things they need such as pens to write with and a book to read. They button their coats and then the kids went to school!
I like this book because it made me feel happy. It reminds me of the things I do everyday before school. I like the illustrations because they are colorful.
I recommend this book because it is fun to read about all the things that Barbie did with her sisters.