Snowmen at Night
Written by Caralyn and Mark Buehner
Reviewed by H. C. (age 6)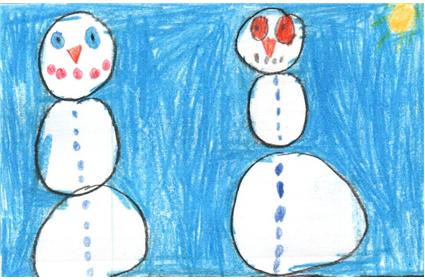 Once upon a time there lived kids who built a snowman and they wondered what snowmen did at night. At night the snowmen go sledding, tubing, ice skating and they play baseball. They make snow angels, have snowball fights and then they get all worn out. If you ever build a snowman and they look different in the morning you may wonder what they do at night.
My favorite part was when all of the snowmen played games and had fun because it is exciting to hear about what they do at night. My favorite characters are the snowmen because they had fun playing games. It made me think and wonder what snowmen do at night because in the morning they had almost melted and their carrot nose and hat were drooping down!
I recommend this book because it is a nice book for kids, Moms, and Dads to read.