The Velveteen Rabbit
Written by Margery Williams
Illustrated by Michael Green
Reviewed by L. H. (age 7)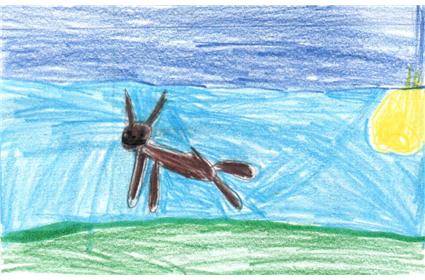 This rabbit is named the Velveteen rabbit. He was very loved. One day his owner got very ill so they threw him out. This made the boy feel very sad so the boy said I need a new stuffed animal. You will have to read this book to find out what happens to the Velveteen rabbit.
I enjoyed this book because it was funny and sad. One funny part was when the rabbit talks and one sad part was when the boy gets ill and the rabbit gets tossed out of the house. I like the illustrations because they remind me of my woods and the rocks in my backyard.
I recommend this book because it is funny and because it feels like I am in the pictures.