The Adventures of Snail at School
Written by John Stadler
Illustrated by John Stadler
Reviewed by J. M. (age 7)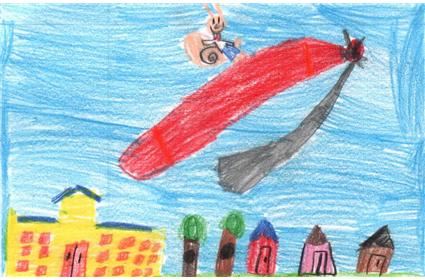 This story is about a snail. One day his teacher sends him to go and get books from the music teacher. Snail always comes back with wild stories. Snail's teacher sends him to go and get the new student from the principal's office and he sees a fire extinguisher outside the door. So he tries to put it back but it blasts off in space! He landed on another planet and he sees something move. This is an exciting chapter book with three adventures. If you want to know what happens to snail then you have to read this book.
I enjoyed this book because his teacher sends him places. My favorite part is when his teacher sends him to go get books and he comes back with a wild story. I wonder how the books got wet because he doesn't come back wet but the books do. I also like the illustrations because they are colorful and show all of the characters.
I recommend this book because I think it is exciting and you will too if you like books about animals who go on adventures.