The Foot Book
Written by Dr. Seuss
Reviewed by K. B. (age 6)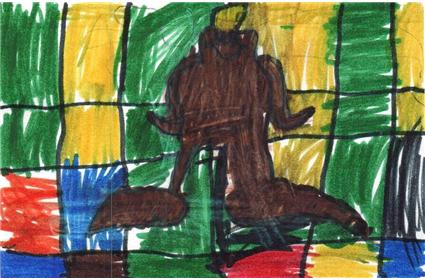 It is a funny book about feet. It is about all kinds of feet! There are sick feet and trick feet. This book is full of rhymes.
My favorite part was when all of the feet come onto the street because all the different feet are interesting to look at. My favorite character is the sick feet because he really looks sick with droopy ears and eyes. This book reminds me of my cousin who plays silly jokes because he does some of the same things that the characters in the book do such as jump over a chair.
I recommend this book because it is funny and because I like the sick feet.