The BFG
Written by Roald Dahl
Illustrated by Quentin Blake
Reviewed by Nicole S. (age 9)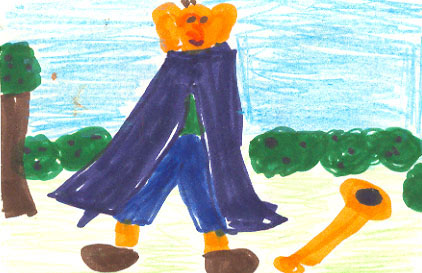 Imagine this! One night you cannot go to sleep. Suddenly, BAM! A giant snatches you out of your warm bed. You are traveling so quickly that you cannot see! Before you know it, you are in a new place and looking at a BFG (Big Friendly Giant). This is exactly what happens in the book, The BFG.
This is like no other book you will ever read. It has adventure, drama, and a little bit of laughter. The author has made many other great books. The illustrations were ok but he?s such a good author you already have a great picture in your head. This is like nothing that has ever happened and it will never happen. It is a great book!
I recommend this book because of its great humor and exciting adventure. I also recommend this book to anyone older than 5 years old. I think the adventure of the BFG and Sophie is what might interest the readers. I was very interested in the dream catching chapter. I recommend this book to anyone who searches for exciting adventure!