Because of Winn-Dixie
Written by Kate DiCamillo
Reviewed by JL (age 9)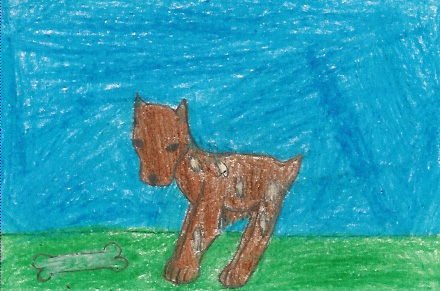 Because of Winn-Dixie is such a heart breaking book. A girl named Opal has no friends and no mother. She finds a stray dog and decides to adopt him. The day after that, her life changes. Every time the dog ran off, Opal followed him. When she finally caught up with the dog, she met people and made friends. She threw a party and invited all of her friends. All of her friends met new people and made new friends, too! Read this book to find out how Winn-Dixie changed Opal's life!
In the beginning of the story I felt very sad. A girl who moved to a new state was lonely. She had no mother and no friends. Her dad was usually too busy to be around to help her. I felt very sorry for the girl. I can't imagine myself without my friends and my mother.
I felt happier towards the middle. Opal met people and made friends. She planned to throw a party. All her friends could meet and become friends as well. It is important to have friends because they are there for you when you're sad. I have a friend named James. If I ever feel left out, he always invites me to play. I can see why Opal felt happy that she made new friends.
I recommend this story for people who like sad stories. You'll be on the edge of your seat! It's such a great book you'll want to read it over, and over, and over again! Prepare to be blown away by this book!