Wayside School Gets A Little Stranger
Written by Louis Sachar
Reviewed by Forest A (age 9)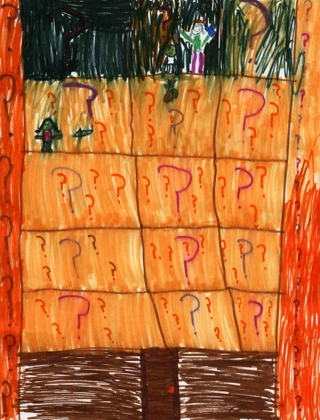 "RING RING" , Wayside school has reopened. If you liked the first one you'll love the second one. Same kids, new adventures, in the book Wayside School Gets A Little Stranger , by Louis Sachar. The book is fantasy fiction. It's about a class's teacher (Mrs. Jewls), and she becomes pregnant and can't attend class .That's a big problem because they get 4 mean subs and one holds big grudges on homework.
The theme of this book is to never judge a person by the outside, only by their feelings. I loved how the author explained how the characters looked and sounded, because it's like you're in the room with them, "Mac raised his hand Ooooh Ooooh he grunted". Plus I think he does an outstanding job of describing what they do, because the book doesn't have many pictures. He describes the setting pretty good too because there are a lot of settings. The only connections that I have to any characters is that I like school too because I have nice teachers, and kids really like school too. They because really excited because school reopened.
I recommend this book to people who like comedy, adventures, and plain weird stuff. You should find this book pretty much anywhere. So remember Wayside school has reopened.