Brian's Winter
Written by Gary Paulsen
Reviewed by Timmy B (age 10)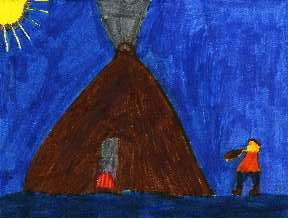 Are you wondering about the book Brian's Winter by Gary Paulson? This book is realistic fiction. Brian tries to survive in the woods, and he wanted to get out because he thought he was going to die. He survives by killing animals and skinning them, because he doesn't want to freeze to death. Brian also finds a dog with an open wound. The problem is Brian is stuck in the Canadian Woods. Even worse there are bears, gunshots, and Indians!
Brian's Winter is similiar to Hatchet because one is a book in the winter and one is in summer and both have a boy named Brian. The lesson is don't try to get stuck in the woods, because you'll end up like Brian, with a lot of problems.
I thought the author was very detailed with his writing especially when he wrote,"Brian's cloths were smelly and were all wore out." The author didn't include any illustratations, but I thought he should of because I wanted to know what he was thinking.
I would recommend this book for people young and old, because it is an exciting book like when Brian's house got torn down by a bear! Also I think people that like adventures will like the book. I think the book makes you keep on reading, because you're hoping Brian will get out of the woods. I hope you enjoy this book!