The Great Kapok Tree: A Tale of the Amazon Rain Forest
Written by Lynne Cherry
Reviewed by Kellsi B. (age 8)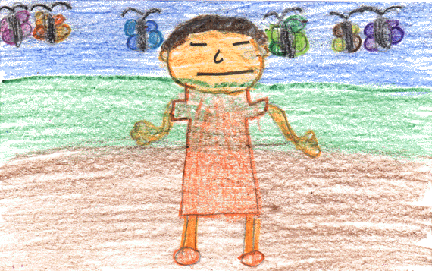 This story is about two men that went into the rain forest. There was a lot of animals sounds. When the animals saw the men they did not make any noise. One of the men pointed to the big tree . They were going to cut down this beautiful tree. Luckily, the man fell asleep. When he woke up he saw all the animals faces. He felt sorry for them and picked up his ax and left.
I liked this story because the man was going to cut down the tree and he didn?t because he felt sorry for the animals. This is an excellent book about the rain forest.
Everyone should read it so we can all protect it.