A Bad Case of Stripes
Written by David Shannon
Illustrated by David Shannon
Reviewed by Kaitlyn C. (age 8)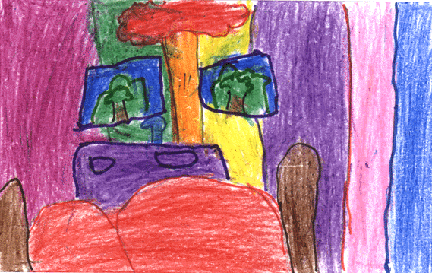 A Bad Case of Stripes is about a girl named Camilla Crem who gets completely covered in stripes. She loves lima beans but does not eat them because she is embarrassed. When they took her to the doctors, they tried to give her medicine. The next day Camilla still had the stripes. She tried to act as if everything was normal. When she said the pledge, she turned red, white, and blue. She even broke out in stars. Camilla keeps turning into different things. Finally a lady came to the door with a lima bean plant. Camilla ate the beans and turned back to normal.
I recommend this story because it is really funny. It was hilarious when she got covered in stripes. My favorite part is when the lady gave Camilla the beans.
This is an exciting story and that is why I recommend this book.