Tikki Tikki Tembo
Written by Arlene Mosel
Illustrated by Blair Lent
Reviewed by Micah L. (age 8)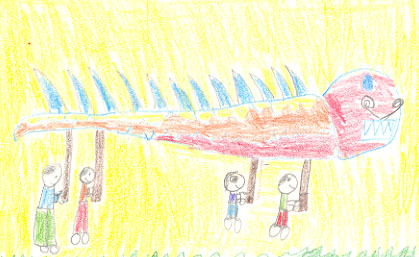 Tikki Tikki Tembo, no sa rembo chari bari ruchi pip peri pembo is a boy in China who was given a very long and honorable name because he was the first born son. His younger brother Chang is given a short name. One day Chang falls into the well. His brother is able to get help quickly because Chang has a short name. But when Tikki tikki tembo falls into the well, it takes Chang a long time to get him out because his name is so long. Therefore, since that day, children in China all have short names.
My favorite part is when they have the Festival of the Eighth Moon and they have a parade. Chang is my favorite character because he is the second brother just like me. This story relates to my life in that it talks about being good to your brother and helping out when they are in trouble. The pictures in this story help you get an image of what the author is saying.
I highly recommend this book because it teaches a good lesson in helping others.