Junie B. Jones and the Stupid Smelly Bus
Written by Barbara Park
Illustrated by Denise Brunkus
Reviewed by Donya N. (age 7)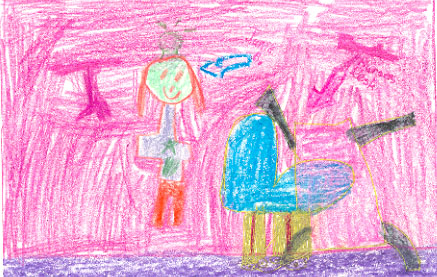 Junie B. Jones is in kindergarten. She does not like to ride on the school bus, so she hides. Junie B. goes on a big journey at her school. She doesn't even realize that she is trapped until she has to use the restroom. Then she calls 911 and she is rescued. Junie B. learns that she shouldn't hide.
My favorite part of the book is when she went to the nurse's office because she goes up in the air. Junie B. Jones is my favorite character because she is so funny. Like Junie B. Jones, I also go to school. The book has a few pictures that do help tell the story.
I think others should read this book because it is really funny and Junie B. Jones is very funny too.