Flik the Inventor
Written by Saxon Victoria
Illustrated by Adrienne Brown and Andrew Phillison
Reviewed by Arian K. (age 7)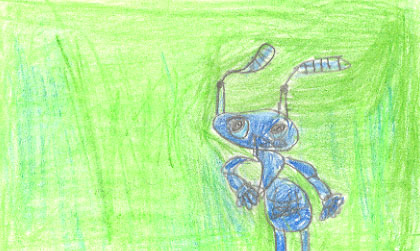 Some ants were talking in a cave. Before anyone could say anything, Flik landed on Dot's feet. Flik didn't even notice Dot and her friends. Then he made a machine and Thorny said they didn't have time to make machines. When it was night time he made another machine. The next day he combined the two machines. Finally, he harvested a lot of food and all of the ants liked him so much.
My favorite part of the story is when Flik combines the machines. I like it because it took Flik a long time to figure out how to put the machines together. I like Flik the most because he helped other ants. This story relates to my life because I like helping other people too. This book has pictures that really help to explain the story.
I think that others should read the story because it teaches you about helping your friends.