The Magic School Bus
Written by Joanna Cole
Illustrated by Bruce Degen
Reviewed by Cruz A. (age 7)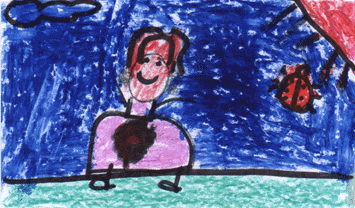 Mrs. Frizzle's class was learning about plants. Some children were learning about plants and flowers. Carlos was learning about tomatoes. The children found lots of new plants and flowers in the beautiful garden. They had a great adventure when they go on a field trip. When they got on the bus Mrs. Frizzle turned it into a ladybug. Then the magic schoolbus flew in the sky. The children were scared.
My favorite part of the story was when the children were writing about the garden. I liked this part because I learned many new words. I also learned about different kinds of flowers and plants.
Read this book about children who go on a field trip. Find out what happens next on the field trip.