It's All Greek To Me
Written by Jon Scieszka
Reviewed by Michelle D. (age 8)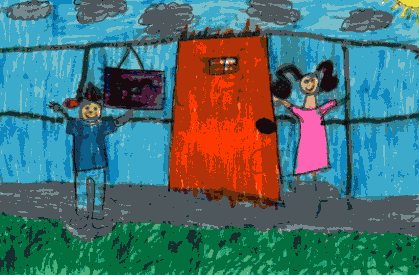 This book is about when Fred, Sam and Joe go to ancient Greece. They see some monsters like the three-headed dogs and other ugly monsters. King Ares took the magic book and hid it. He wouldn't give it back to the boys. They had to fight the gods and godesses like Athena, Demeter, and Hermes. They had a math challenge with problems.
I liked the book because it was hilarious. I laughed when they sang, "We are monsters, we are tough, we don't take nobody's guff." My favorite part was when they saw the three-headed dog. It was funny when they taught the three-headed dog tricks. This book reminds me of last year in the science fair. We made time-machines that would take us back a long time ago just like Fred, Sam and Joe.
I recommend this book because it is it is hilarious. Second grade and up could read this book.