Meg Mackinosh and the Missing Babe Ruth Baseball
Written by Lucinda Landon
Reviewed by Tina K (age 7)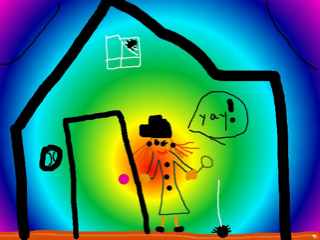 Meg Mackintosh's Granddad is missing his baseball. Meg looks for the baseball with her friend Liddy but Peter finds out Meg is up to something. He found out she is solving a mystery, so he tries to solve the mystery too.
My favorite part was when Peter thought the clue was Buddha because it is so funny. I like this book because at the bottom they ask questions. It was funny when Meg showed Peter a spider and Peter was so afraid. He was even scared of spiders more then Meg. This story reminds me of my neighbor because we play mystery. I felt like I was solving the mystery as I was reading this book, because there were questions on the bottom of the pages.
I would recommend this book for Grades 2 and 1, because it might be just right for them and also for children who like solving crimes.