Arthur's Christmas Cookies
Written by Lillian Hoban
Illustrated by Lillian Hoban
Reviewed by Nicholas S (age 7)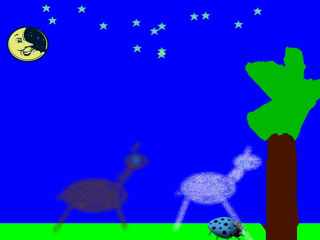 Arthur is a monkey. He is trying to make a present for his dad. His sister is making a napkin holder for her mom. Arthur and his sister are also making cookies for his and her mom and dad.
My favorite part is when Arthur and his sister make cookies with their friends because I like to bake. Arthur reminds me of my little brother because he is always moving and jumping around. The illustrations in this book were good. The illustrator used lots of bright colors and the pictures looked real.
I would recommend this book to 2nd graders because it is funny and I liked reading it.