The Littles Take a Trip
Written by John Peterson
Reviewed by Jerry B (age 8)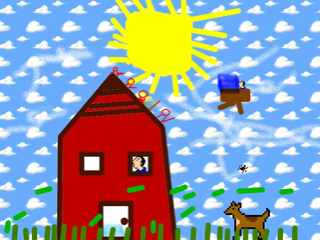 Lucy Little and Tom Little always wanted to take a trip but their parents said its WAY too dangerous. Then cousin Dinky came. Read the book to find out what happens when they do get to take their trip.
My favorite part was when the Littles were taking their weapons in case they ran into some animals. The girl brought pepper to make the animals sneeze. This part made me laugh.
This book is part of a series about the Littles. You could try another book in the series. I haven't yet, but I would like to, because this book was funny.
I recommend this book to 1st and 2nd graders because every page is an adventure.