Cam Jansen and the Mystery of the Pizza Shop
Written by David A. Adler
Reviewed by Marcelle C (age 7)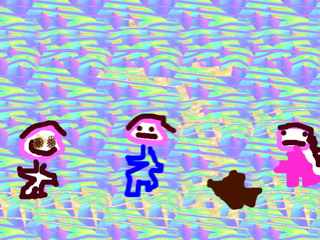 Cam and Eric were in the mall and got hungry. So they went to Meals Pizza Shop. They got pizza and apple juice and Cam put her jacket on one chair. But when they go back they can't find Cam's jacket so they went to Mr. Johnson. So when it was time to find her jacket she checked her memory. Read this book to find out if Cam got her jacket back.
My favorite part is when Cam Jansen loses her jacket and won't eat her pizza. This is a good book and has good details. The illustrations told the story along with the words. They were really detailed too.
My favorite character was Cam Jansen, because she was really smart at figuring things out.
This story reminded me of when I lost my teddy bear and I was really, really sad. I could not sleep without it. But then I found it under my sister's bed in a little box!
I recommend this book, because if you are in kindergarten, first and second grade you will like this book