A Snake Mistake
Written by Mavis Smith
Reviewed by Minh D (age 8)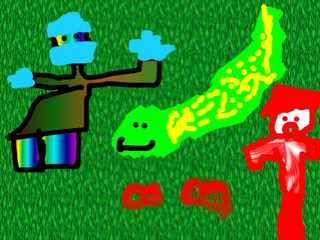 This book is about a snake that ate a light bulb and went to the hospital. He got the light bulb out of his stomach. Read to find out more!
It reminded me of my dog when he died because he ate too much. The characters are a snake, a farmer, and a nurse. My favorite character is the snake, because he was funny.
I think the book is awesome, because it's funny and sad. I think the best par is when the animals have a party, because it's wild!
I would recommend this book to people who have dogs. You should read this book, because it might help save your dog!