The Art of Keeping Cool
Written by Janet Lisle
Reviewed by Alecio M (age 9)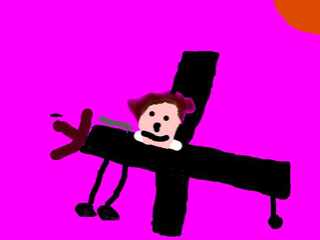 The Art of Keeping Cool is about a boy named Robert and his family and the experiences they have during World War II. Robert, his mom and his sister moved to Sachems Head, Rhode Island because Robert's dad was fighting in Europe. Robert's grandparents and his cousin Elliot were living there. This was the first time Robert had met Elliot, who is very shy and Grandpa pushes him around a lot.
After a little while, Robert finds out Elliot is visiting a German artist named Able Hoffman. Robert thinks Able is a spy for Germany. Most of the town hates Able. Elliot does all the shopping for Able because Able doesn't want to go into the middle of the town. Some people start Able's paintings on fire then Able walks into the fire and dies.
Robert's mom gets a letter saying Robert's father's plane got shot down and they don't know where he is. If you want to find out if Robert's father is found you will have to read the book.
I found Elliot really interesting. He was very shy but he still would go visit Able and go shopping for him. He would also get away from Grandpa by not looking at him.
My favorite part was people were chasing Able and he walked into the fire. This was my favorite part because I thought it was very descriptive. I also thought it was strange when the crowd was chasing after Able because a lot of people were chasing him and they couldn't catch him.
When I was reading this book I wondered what it would be like to have loved one at war. I couldn't imagine what it would be like to be their spouse or child.
I would recommend this book to anyone who likes to read historical fiction. I think anybody would like this book, adult or kid. I also think people who like chapter books would like this.