The Bat Poet
Written by Randall Jarrell
Illustrated by Maurice Sendak
Reviewed by Luke S (age 9)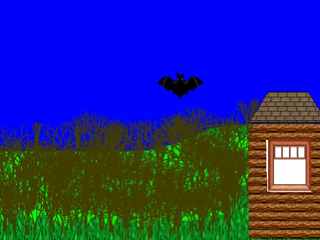 This book is the story of a bat who wants to be like all the other bats. The story starts when a bat cannot sleep, because he can't stop thinking about being different and brown. He decides to go outside. The bat gets inspired to write poems when he sees how beautiful it is in the daytime. He talks to a woodpecker, and realizes it is cool to be different, and shares all his poems with other animals.
My favorite part was how the animals had human characteristics. I liked the woodpecker because he was so convincing when he talked to the bat. I enjoyed the setting, the woods and barn, because the bat kept flying back and forth between them and that was very realistic. Even though the animals talk, and the bat writes poetry, the author used a realistic setting because bats really live in the barn.
This is a good book, if you like poems. The poems are very descriptive. The poems express the bat's feelings.