Just For You
Written by Mercer Mayer
Reviewed by Adrian C. (age 7)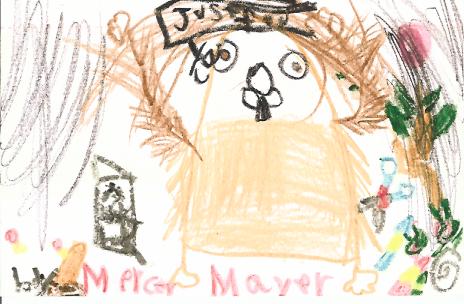 The book is about a critter. He wanted to do things for his mother. He loves her so much! He wanted to make breakfast. He dropped the eggs and broke them on the floor. He tried to do things for his mom, but he couldn?t because he made mistakes! He tried very hard, and even though he couldn?t do the jobs for his mom, she loves him anyway.
He is happy because his mother loves him anyway. I thought the book was nice because the little critter was trying to do everything for his mother. Even though his mom gets mad sometimes, he hugged her and kissed her at the end, and they were good to each other. That was my favorite part because I do the same to my mom. I love my mom and my mom loves me, like the critter and his mom in the book.
I would recommend this book to my brother, Rolando, because it?s nice and it?s wonderful too.