The Lightning Thief
Written by Rick Riordan
Reviewed by Nicholas L (age 10)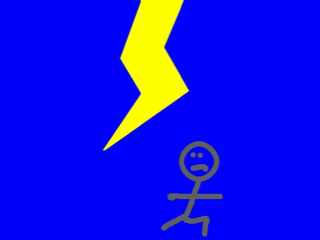 Percy Jackson is a twelve-year-old boy who has a god for a father, Poseidon, King of the Sea. Percy is expelled from the sixth school and had to go home for the summer. People at the school think he is crazy. He returns home, but doesn't find a new school. Instead on his first day back, he and his mom go to the beach (where Percy's mom had met Poseidon). There something tragic happens. Percy and his mom and his best friend Grover are forced to run away from the Minotaur. Later Percy finds a strange camp where he's expected. There he is forced to go on a quest in which he must prevent a Ares' war from happening and retrieve Zeus' master lightning bolt before it's too late. There is a surprise ending.
I like this book because it has a lot of action and adventure. This book is very interesting and maybe for some people, scary due to the vivid description of the monsters and killing. This complex plot reminds me of the Harry Potter books and how many imaginary, strange creatures pop up in the story. My favorite part was the part when Percy and Ares face off. I liked it because Ares almost died. In the book Luke changes because he turns evil. This book is the first of a series of books, but the second one hasn't come out so far.
I recommend this book to people who like sci-fi, fantasy, and action and adventure books. This is also for people who like Roman or Greek languages and/or Roman or Greek gods. This is also for people who like nature. Also, if you like this book I also recommend reading Detectives in Togas.