Harry Potter and the Prisoner of Azkaban
Written by J.K. Rowling
Illustrated by Mary Grandpre
Reviewed by Hooshawn L. (age 7)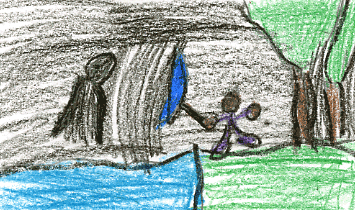 Harry Potter was in very, very, big trouble. A prisoner named Sirius Black broke out of a prison called Azkaban. Everybody talked about him because he broke out of Azkaban and because he was dangerous. Harry learned how to fight dementors. Dementors are black ghosts that feed on every happy memory. Professor Lupin taught him how to fight them. Professor Lupin turned into a werewolf at night. He turned out to be a good guy like Sirius Black.
My favorite part of the story is when Harry fights the dementors because it was very incredible. My favorite character is Hermione because she is very intelligent. My least favorite character is Malfoy because he is mean to Harry, Hermione, and Ron. This story relates to my life because I wear glasses just like Harry.
I think others should read this story because it is incredible and exhilarating. It will take you on many adventures.