The Little Snowflake
Written by Steve Metzger
Illustrated by Monica Wellington
Reviewed by Miriam S. (age 8)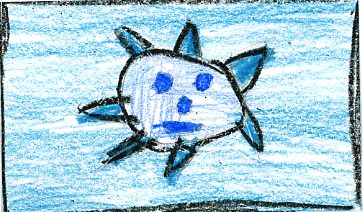 On a cold winter's day the little snowflake was inside a big gray cloud. When he reached the ground he said, "I want to be part of the biggest and best snowman in the world." He looked around and saw many other snowflakes whirling and twirling. Some had simple patterns and some had fancy designs, but all of them had six sides. They all looked beautiful, including the littlest snowflake. He was happy when he was part of the snowman.
My favorite part of this story is when the children made the snowman. My favorite character is the little snowflake because he is so little and I liked his name. This story reminds me of when my teacher in Kindergarten gave me a snowflake for Christmas. I really liked the pictures in this book because they helped me understand the story.
I think people should read this book because it is a good story and it has interesting pictures too. It will make you feel good if you are little.