A First Book of Sounds
Written by Melanie Belah
Illustrated by Trina Schart
Reviewed by Sirock L. (age 7)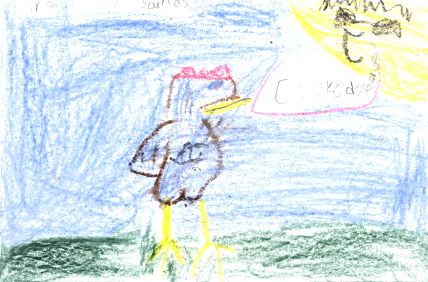 I'm going to tell you about The First Book of Sounds. People and animals make different type of sounds. A rooster makes the sound cockle doodle doo. A dog says bow wow wow. When people laugh, they are making a sound. There are many different types of sounds.
My favorite part of the book was when the dog said bow wow wow because the picture was funny. I didn't like the rooster very much because it woke everyone on the farm up.
You should read this book so you can learn about different kinds of sounds.