If You Give A Pig A Pancake
Written by Laura Numeroff
Illustrated by Felicia Bond
Reviewed by Ezaria C. (age 6)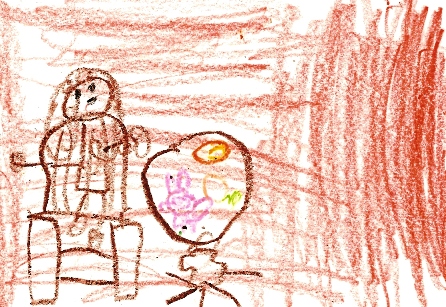 This is a very funny story about a pig. A girl gives a pig a pancake and then he wants some syrup. He's a funny pig because he keeps wanting something else and when the girl gives it to him it makes him want something different. He plays in the bathtub, dances when she plays music, builds a treehouse and lots of other cool things.
I liked this story a lot because the pig is funny but kind of naughty. He gets to do a lot of very fun things like playing in the bathtub, dancing when she plays music, dressing up in her clothes and lots more. The pictures are really funny too like the one where the pig is sitting on top of the couch and the couch is on top of the blue chairs. My favorite part is when he builds a treehouse in the tree.
I liked this story a lot and I think other kids will too. The pig is so cute!