Bear Wants More
Written by Karma Wilson
Illustrated by Jane Chapman
Reviewed by Jerry L. (age 6)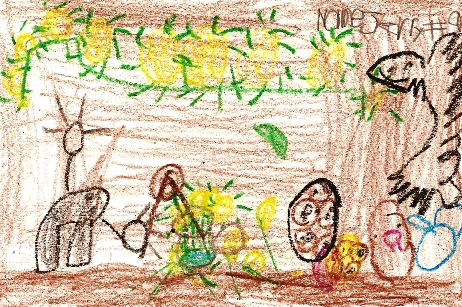 Bear Wants More is a story about a bear that wakes up in the springtime and he is very hungry and skinny. He eats all of the grass around his den but he is still hungry. He yells I want more! He meets his forest friends and they help him find more things to eat. He is getting fatter and fatter but he still wants more to eat. Some of his friends stayed back at his den to give him a surprise party, but when bear gets there he is too big and fat to fit through the door to go to his party. They have to have the party outside.
This book was so much fun to listen to when it was reading time because we got to yell the part where it says "but he still wants more." The pictures are really pretty of the woods and all of the animals in the forest. It also gives a good lesson about what can happen if you eat too much.
This book is a really fun book and it is good for all children who like animals.